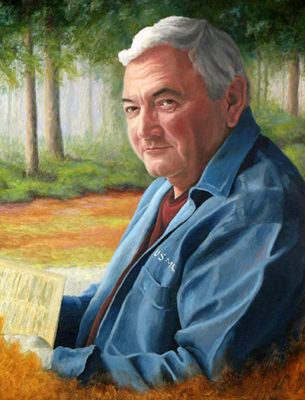 The summer of 1973, my wife Carole went to Tennessee on business. One Wednesday afternoon while visiting the House of Cash she was invited to a choir practice by a lady there, she went out of courtesy. The choir blew her mind as she had never heard such music. Years before on September 3, 1969, Carole came to the Lord, the music and the words made a deep impression on her, as she had never heard much music.
The following year when on vacation we stopped at the Evangel Temple Church so I could hear the choir. That day (July 14, 1974) was the day I found Jesus Christ and life has never been the same.
The following April 1975 we moved to Tennessee from Delaware where we grew up.
I started in the Life and Health insurance business in April of 1976 and became affiliated with John Hancock Mutual Life Insurance Company on January 1, 1977.
As of July 1, 2020, I am now retired after over 44 years in the life insurance business.
I served in the United States Marine Corps from 9-1-58 to 8-31-62. A member of The American Legion, Chapter 17 in Gallatin, a member of the Marine Corps League, and a life member of the Marine Corps Association (Semper Fi). Also, a life member for the Full Gospel Businessmen's Fellowship International. Also have served as the men's leader for the Music City Tres Dias community and have served over 55 weekends. Carole and I attend the Goodlettsville Nazarene Church (GoodNaz).
Charlie and his wife Carole have been married since 1960. They have two children, Karen and Donnie. Charlie & Carole live in Sumner County with Cinnamon, their Pomeranian and other critters.