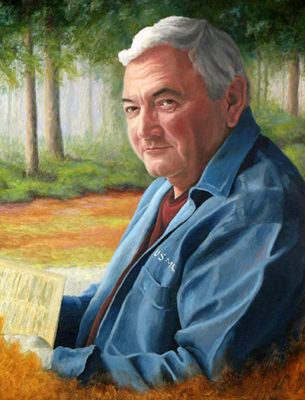 Charlie Weaver and his family moved to Tennessee in early 1975 from Delaware where he grew up. He started in the Life and Health insurance business in April of 1976 and became affiliated with John Hancock Mutual Life Insurance Company on January 1, 1977. Charlie has been successful in helping people with their insurance and planning needs ever since.
Charlie has been a member of the National Association of Insurance and Financial Advisors (NAIFA) since 1977 and is currently Past President for the Nashville Chapter. In the late 1980's, Charlie served as the Chairman for the Life Underwriters Training Council (LUTC) programs and was the Program Chair. He has moderated the LUTC Personal Insurance, Business Insurance Concepts and the Prospecting Course. Being a Leadership in Life Institute (LILI) graduate, he was the co-moderator for the 2014 year. Charlie is a Life Underwriters Training Council Fellow. He has qualified for the Million Dollar Round Table six times and served as an instructor with Insurance Systems of Tennessee from 1994 until 2002. Currently affiliated with American Brokerage Company as an Insurance Marketing Executive.
Charlie served in the United States Marine Corps from 9-1-58 to 8-31-62. He is a member of the Marine Corps League, and a life member of the Marine Corps Association (Semper Fi). He is also a life member for the Full Gospel Businessmen's Fellowship International. Charlie recently served as the men's leader for the Music City Tres Dias community and attends the Goodlettsville Nazarene Church (GoodNaz). Charlie and his wife Carole have been married since 1960. They live in Sumner County with Cinnamon, their Pomeranian and other critters.